The Art of Thinking Business
What is the real difference between the Mindset of a Business Person and the Mindset of an Employee?
Ever wonder why some people seem to jump into a business "easily",  make the right moves and succeed? What Artistic magic do they possess?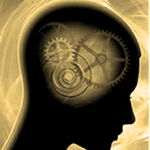 The answer is found in their subconscious.
The same subconscious mind which directs the myriad of daily functions, such as chewing, breathing, commands for walking, driving a car and so many other "auto-responses".
I have enjoyed the principles discussed in Dr Joseph Murphy's  Book, The Power of Your Subconscious Mind for many years. If you haven't read it and would enjoy a PDF copy.
Click Below
FREE
The Power of Your Subconscious Mind
It isn't difficult to begin to train your Mind to THINK like an entrepreneur. Just takes desire and discipline, traits necessary for Success anyway.
Enjoy the following Video and always appreciate Comments
Practice the Art Form of the Business Mindset and your dreams are closer to reality.
And we appreciate your comments blow. Also share with you Social media friends
50+ year veteran Entrepreneur. My lifestyle was set in 1960 after reading what I call the Self-Improvement Trilogy. The three books are Think and Grow Rich, The Master Key and the Miracle of Right Thought. Free copies are available throughout this site.
My definite Major Purpose in Living a Life Full of Freedom and Helping Others
Follow my blog with Bloglovin