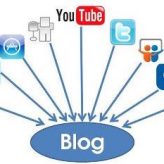 Should a Business Mindset focus more on Blogging Content or Social Media Content? This question has been the topic of webinars, group narratives, forums and social dialog for a few years.
Read More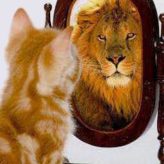 Self Esteem, if you believe all the media, seems to lacking in Society today and that may be the reason of aspiring Businesses to be suffering in growth. Personally, I feel it is the emphasis on becoming a societal clone is why Self Esteem may be a diminishing personality trait. "No one can make you feel inferior without your consent." –Eleanor Roosevelt What Is...
Read More
The excitement is building as I progress in Week #2 of the Master Key Master Mind Alliance journey. At least as fast as this 70+ year subconscious and conscious mind can assimilate ~smile Reviewing Week #2 of the Master Key, by Charles Haanel, reinforced my earlier commitment to the Power From Within that is generated when we learn to TRAIN our Subconscious Mind. The Subconscious is such a...
Read More
Based on phone calls and conversations, we hear so many express the desire to begin or grow a small business. What we find out is very few Believe in their idea, have Written a concise Plan of Action, and decided absolutely on a Starting Date of the beginning or the changes implemented to grow. In essence they do NOT posses a Business Mindset Seems that wonderful, workable ideas just lat dormant...
Read More
Learning About The Law Of Attraction And Getting an all Important Holistic Guide can have Amazing Benefits for Your Life and Success! Let's face it. All people are surrounded by a thought atmosphere. . .(some may not realize it!) Through this force we're either drawing in or forcing back. Like draws in like and we draw in exactly what we have in mind. The Law of Attraction, made...
Read More
Would you like to learn "HOW TO" Outwit the Devil? In 1938 Napoleon Hill wrote  a book (after Think and Grow Rich) he titled "Outwitting the Devil" This book is a very Hard hitting account of a conversation between Napoleon Hill (Mr. Earthbound) and The Devil (Your Majesty). Hill uncovers the secrets to freedom and success by evaluating the greatest obstacles that...
Read More
Your Business Mindset is easier to enhance if you are able to master Active Listening. But what is Active listening? Is it any different than listening? YES. We can all recall situations where we have utterly failed to listen to what someone else is saying. For various reasons, we are simply not taking in anything useful. How many times have you been introduced to a person by name only to not...
Read More
Mindset and Business. . . Probably the most Misinterpreted Concepts running a business is the development and application of the Business Mindset Let us have a couple of minutes to uncover precisely how important  Business Mindset is really, not just to the prosperity of your company, but for your overall success and happiness in existence too. Mindset is usually the mental attitude that...
Read More