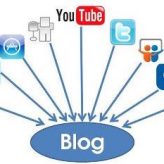 Should a Business Mindset focus more on Blogging Content or Social Media Content? This question has been the topic of webinars, group narratives, forums and social dialog for a few years.
Read More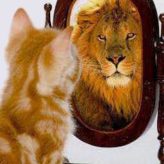 Self Esteem, if you believe all the media, seems to lacking in Society today and that may be the reason of aspiring Businesses to be suffering in growth. Personally, I feel it is the emphasis on becoming a societal clone is why Self Esteem may be a diminishing personality trait. "No one can make you feel inferior without your consent." –Eleanor Roosevelt What Is...
Read More
I have a question for you. Before you answer it, I must ask you to not think of your answer, but feel your answer, or envision your answer . Question: Why do you do the job your doing? Write down the first thing that comes to mind, then the second and the third and so on until you finish your list. It should take about 30 to 60 seconds to answer that question. If it takes longer you are lost in...
Read More
The excitement is building as I progress in Week #2 of the Master Key Master Mind Alliance journey. At least as fast as this 70+ year subconscious and conscious mind can assimilate ~smile Reviewing Week #2 of the Master Key, by Charles Haanel, reinforced my earlier commitment to the Power From Within that is generated when we learn to TRAIN our Subconscious Mind. The Subconscious is such a...
Read More
What do Growing Walnuts and Growing a Business have in common? Every morning, for several years, Flo (our fantastic Mutt) & I walked approximately 5 miles. Before we moved to our home in Corning, California on the Sacramento River, we walked the back & forth through the Almond and Walnut Orchards behind our Ranch in Orland Ca. The walk was prompted by my coronary and has become an hour+...
Read More
I was fortunate to come across an awesome post today about the "Nomad Movement" written by a a fellow Google+ denizen, Clay Forsberg The Business Mindset of so many is steeped in the Industrial Age thought process where People are Expenses and Equipment are assets. The Nomad Movement is offering to many an opportunity to focus on the benfit to people and allows the possible...
Read More
Are You Proactive or Reactive? These words seem to emerge  in many conversations about a Business Mindset. Since revisiting some of my old Favorites and being active in the Master Key Master Mind Alliance, I have realized that Proactive trumps Reactive all the time "If you're Proactive, you don't have to wait for circumstances or other people to create perspective expanding experiences. You can...
Read More
Based on phone calls and conversations, we hear so many express the desire to begin or grow a small business. What we find out is very few Believe in their idea, have Written a concise Plan of Action, and decided absolutely on a Starting Date of the beginning or the changes implemented to grow. In essence they do NOT posses a Business Mindset Seems that wonderful, workable ideas just lat dormant...
Read More