Posted by Bob Bly | 4 comments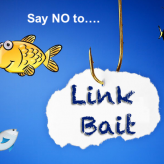 I subscribe to very informative Newsletter by Robert Bly. I am never disappointed and the Content is superior. Bob possesses a serious Business Mindset! Enjoy this read, take it to heart if you are Blogging with the intent of growing a business Bob's Newsletter May 31, 2018 This kind of blogging is for dummies An article in a PR e-newsletter suggested that the way to write great...
Read More
Stay Tuned with our Updates
Arch Patton: The Bering Sea
Thirty Days Has September: First 10 Days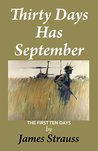 Thirty Days Has September: First Ten Days
by
James Strauss
My rating:
5 of 5 stars
The author shared this story with me in 1970. Thank goodness his wife saved all of his daily letters home. I encouraged him to outline a manuscript. This gripping, no holds barred, Vietnam sage has been waiting publication fro a long time.
On his website it has garnered over 11,000 comments from Veterans who understand the reality of this story.
View all my reviews
Blogroll
Like Us on Facebook
Stop PAYING For Articles and CONTENT!

World's Only Advanced Artificial Intelligence FOR MARKETERS! Before you do anything else, check out this video.  The best thing you'll see all day: Visit:  Spin ReWriter STOP PAYING FOR ARTICLES OR CONTENT! So what's the number one thing we need online? For websites, for links, and for rankings? I'll tell you: Content. The more content […]

BOOK REVIEW: Love And Marriage, The Love Story of Nancy and Frank

BOOK REVIEW: Love And Marriage, The Love Story of Nancy and Frank For the past decade, You Can Build It has focused on Building a Business,regardless of the venue. One of the skill sets needed is the ability to build a "relationship" with your customer base for continued sales. And that skill set is centered […]

You Can Build It Talk Show, Episode #415

The 415th Episode of the You Can Build It Call-In Talk Show Effectively using Social Media Tools was the topic and we had the opportunity to hear about the effective use of Facebook Live from Willie Crawford, Internet Marketing Expert. Many of us are hesitant to use this FREE tool to our advantage and must take Willie's advice "It is […]
Multiply Profits AND Automate Your Business
AWeber's email marketing software makes it easy.

Learn how they can do it for you, too.