Talk Show August 27, 2014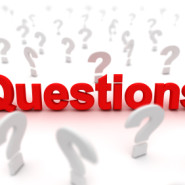 Our Monday evening Talk Show is Called You Can Build It,
Your Business
Join us Live and share your experience 6:30 Eastern 
1-724-444-7444 Show ID 13372#
Hosted by: 
Chuck Bartok
Title: 
EPISODE319 – You Can Build It, Your Business
Time: 
08/27/2014 09:30 PM EDT
Episode Notes: 
What really works for Social Media? Discussion centered around ASKING Questions LISTENING effectively and the right questions to the RIGHT people.
Also, do we spend TOO much time on the "new" Shiny objects presented daily through Social Media and effectively using Social Media to present NEW ideas
We thank Peter Wright, Steve Mistratta, and Adrian Graves for their valuable input.  
Click on the Arrow to Listen
Or Download mP3 for later listening
50+ year veteran Entrepreneur. My lifestyle was set in 1960 after reading what I call the Self-Improvement Trilogy. The three books are Think and Grow Rich, The Master Key and the Miracle of Right Thought. Free copies are available throughout this site.
My definite Major Purpose in Living a Life Full of Freedom and Helping Others
Follow my blog with Bloglovin